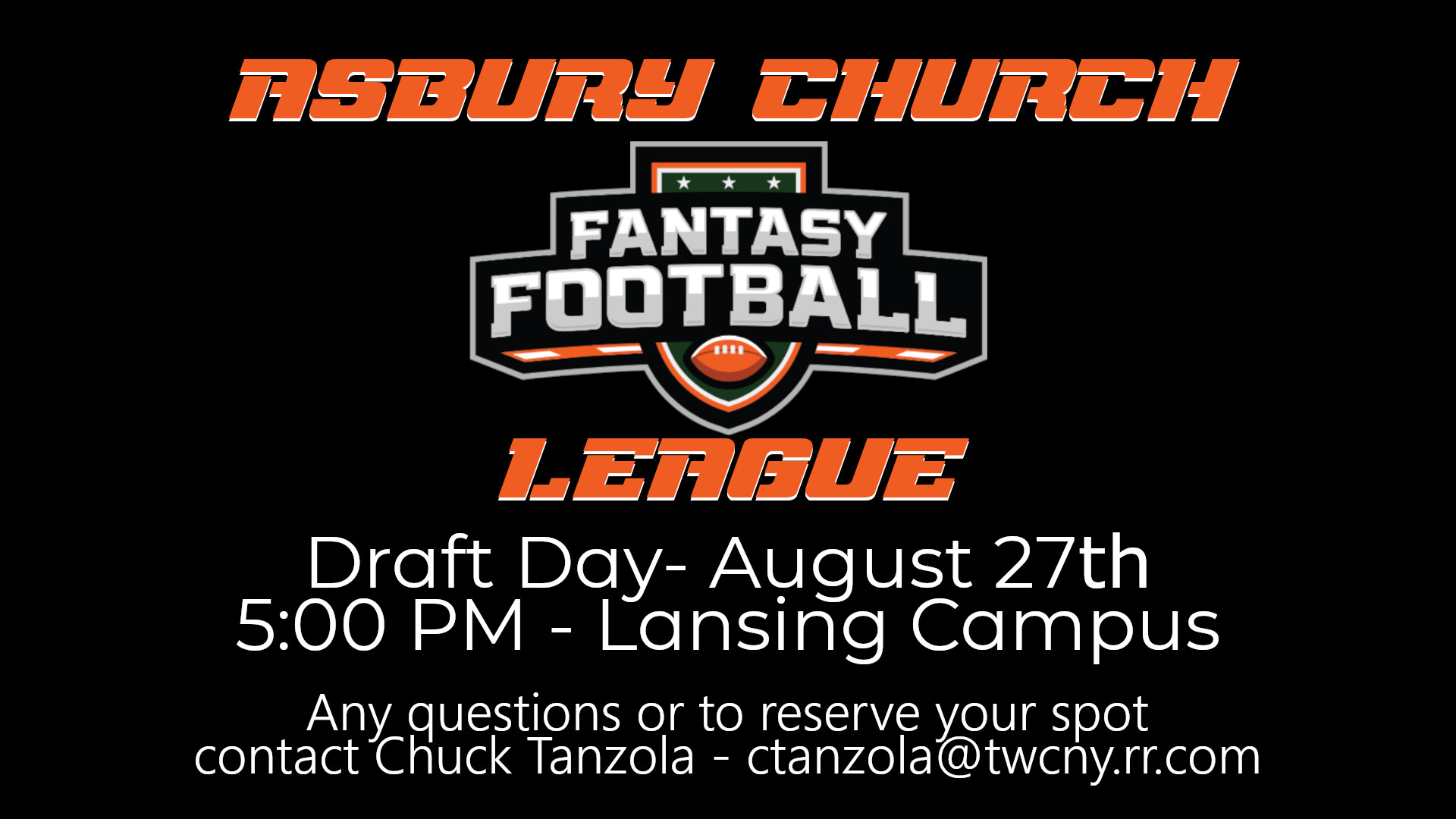 Fantasy Football
It's Football Season again, so that means it is time for Asbury Church Fantasy Football!
Please let me know via email if you would like to participate and to confirm your receipt of this info.  (NOTE: You do NOT need to be local to participate!)
Our Draft – will be held Saturday, August 27th starting at 5 PM at the Asbury Church Lansing campus with our traditional pizza and wings.  Please confirm your attendance.  If you cannot attend the draft in person, please contact me ASAP to make alternate arrangements (we can arrange a Zoom meeting if that works; or at the very least we can have a "collective group" draft of your team – that worked pretty well for Dave Leonard in the past!).
If you are aware of others who would like to participate, please feel free to pass along this information as well.
Looking forward to a great year! Any questions, let me know.
Thanks.
Chuck Tanzola